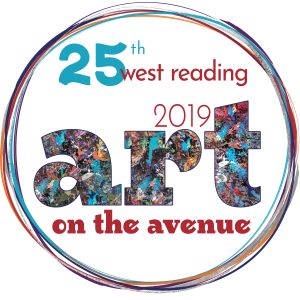 The 25th annual Art on the Avenue is the premiere art and music festival in Berks County and draws over 15,000 visitors. Local and regional artists, musicians, and other talents are showcased throughout the day. Art on the Avenue is organized by the West Reading Community Revitalization Foundation (WRCRF) a non-profit 501c3 that is dedicated to the revitalization and growth of West Reading. We are currently accepting applications for artists, crafters, vendor and West Reading businesses. THIS IS A JURIED EVENT.
Live Music
13 Bands on 2 Stages
Flux Capacitor
Big Beat Tornado (reunion show)
YAM YAM
Talk Louder!
Grexin'
Jeff Mallon & The Bare Minimum
The Inner Urge
Non-Zero-Sum Jazz Collective
fire company
Erin Margaret & The Punk Folk
thequietcampaign
Be
The Uninvited Band
performance times and stage locations coming soon
Important Dates for Artists, Vendors and West Reading Businesses
JANUARY 30th: Applications Open
MAY 10th: Application Deadline
MAY 15th: All applicants will be notified of their show status: invited or not invited.
MAY 15th: Artist and vendor packets will be sent including booth number, set-up information and festival details, along with social media tools to promote the event.