WEEKLY STARTING MAY 12th EVERY Sunday • 9 AM – 1 PM • 500 Block Penn Avenue & 6th Avenue
The West Reading Farmers Market features the very best in locally grown produce, sustainably raised meats, poultry and farm fresh eggs, artisan baked goods including breads, desserts and more, value added products made with locally sourced ingredients and more. Our commitment is to support and promote the rich agricultural history of Berks County. Please join us at the market each week to show your support, and to enjoy the bounty of our dedicated farmers and food producers.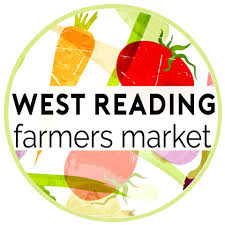 Are you a farmer or vendor interested in participating in the West Reading Farmers' Market? Apply Today!
For information about our wonderful farmers and vendors and to download their weekly newsletter visit their website.
Like us on Facebook to receive updates on the weekly offerings! For a current list of vendors visit Growing Roots Partners.