Upcoming Events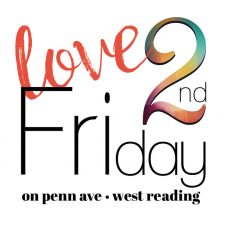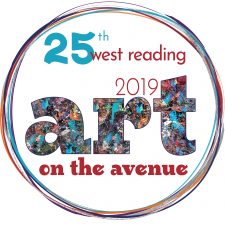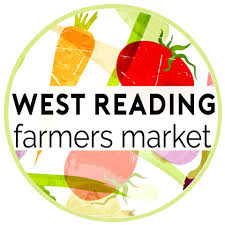 January – April
West Reading Winter Farmer's Market
Sunday 10am – 1pm
6th Avenue South of Penn Avenue
January 6, 20
February 3,17
March 3, 17
April 7, 14
February
West Reading Fashion Week
West Reading is bringing high fashion to Reading with their second annual Fashion Show "Get.Dressed." Saturday, February 2 from 7:00pm to 10:00pm at etchfit.
April
Craft Pretzel & Beer Fest
Celebrate the rich heritage of Berks County in the art of pretzel making while pairing it with tastings from the region's best craft breweries.
Pretzel vendors and West Reading Restaurants featuring unique pretzel dishes will be set up on Penn Avenue from 11am-7pm.
May
Love 2nd Friday
Live Music Returns! (May – September).
Shop, Dine, Stroll. Every 2nd Friday on Penn Ave.
May
Armed Forces Day Parade
The Berks County Armed Forces Day Parade, the oldest Armed Forces Day Parade in the Nation, has provided recognition for past and present members of our Armed Forces for 69 years. The 71st Parade will be held on Saturday, May 18, 2019 at 10:00 am.

May – November
West Reading Summer Farmer's Market
The West Reading Farmers Market features the very best in locally grown produce, sustainably raised meats and poultry and farm fresh eggs, artisan baked goods including breads, desserts and more, value added products made with locally sourced ingredients and more.
June
West Reading Art Night
A fundraiser to benefit the WRCRF's revitalization efforts in West Reading. This year's event is being held at the Reading Public Museum.
June 11 from 7pm to 10pm
June
Plein Air West Reading
The 4th Annual Art exhibition and competition. This year's event is already full! Artists will be painting throughout Berks County June 12-14. Awards reception on Friday, June 14. Exhibit and sale will be in the heart of Saturday's Art on the Avenue event.
June
Art on the Avenue
A spectacular annual celebration of the arts. West Reading Art on the Avenue is a family-friendly festival featuring local and regional artists, superb shopping, live entertainment, and plenty of great food! June 15 from 11:00am to 8:00pm
August
West Reading Criterium
West Reading hosts the fast paced twilight criterium in front of all the Penn Ave taverns and eateries for a thrilling night out. Technical turns and undulating straightaways will test the strength, power, and speed of the top Men and Women as they race for the $10,000 prize purse for both professional fields.
September
Fall Fest
Join us in West Reading for our annual Fall Fest. Family friendly day with crafts, food, music, and more.
Sept 21, 2019
November
Small Business Saturday
Get out and support the places you love with the people you love on Nov 24. Small Business Saturday – a special day when we can show support as a nation for small business owners and communities – helps fuel the Shop Small movement and is the cornerstone of American Express Shop Small efforts.
December
Holiday Glow
There's no place like home for the holidays! Enjoy the charm of West Reading's independently-owned boutiques and restaurants with special holiday hours, in-store specials, and personalized service.